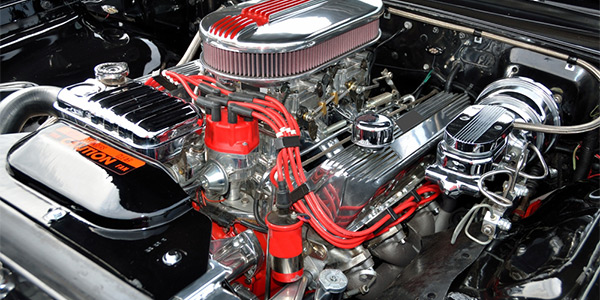 Custom Parts and Performance Engines in Hesperia, CA
There's no better feeling than sliding into the driver's seat of a vehicle that's completely unique and built purely for speed, power and prowess. At Rezurxn Speed and Marine, we know this feeling all too well—we've helped to create some of the most enticing modifications and performance upgrades for vehicles of all makes and models, transforming them from simple stock to incredible and exciting.
Rezurxn Speed and Marine is your home for complete auto customization and racing parts in Hesperia, CA. At our shop you'll find an unparalleled combination of tenured experience and expertise, as well as access to thousands of parts and accessories to modify your auto to meet your every expectation. Whether you're looking to tinker with your hot rod or stick a full-custom racing engine in your late-model muscle car, we're here to help you every step of the way.
The best brands
The secret to building the best in performance autos is using the right parts, from quality and trusted manufacturers who understand the dynamic role of each vehicle component. As a result, Rezurxn Speed and Marine only relies on excellence when it comes to providing you with racing parts in Hesperia, CA. We're proud to trust the following brands:
Lexani (Authorized Dealer)
Red Line Oil
Royal Purple
Brad Penn
Fel-Pro
AFR Heads
Scat Rotating Assemblies
Pro Charger
Oracle Lighting
Holley Carburetors
Holley Electronic Fuel Injection
Bulletproof Lift Kits
Through the above trusted brands and more, we're able to supply you with thousands of parts and components that are essential in creating racing and performance engines of the highest order.
Come to us for peak performance
If you're looking to make your car a formidable presence on the racetrack or want to turn heads when you step on the gas, know that Rezurxn Speed and Marine can make your vision for the perfect auto a reality. Through our tremendous stock of racing parts and our deep-rooted experience regarding performance engines in Hesperia, CA, there's nothing we can't do when it comes to transforming your auto into something exceptional
For more information about our capabilities or to inquire about a specific performance part, contact us today by calling 760-244-7474. We specialize in the complete design and development of custom hot rods, race engines, rebuilds, automotive repairs and more!