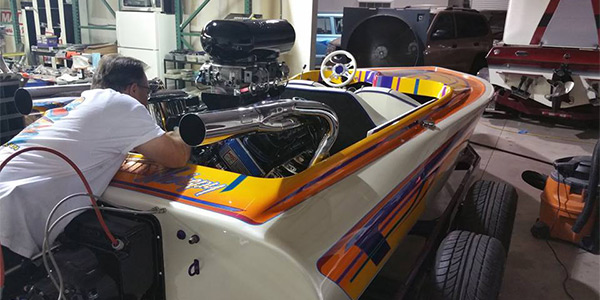 Performance Marine Parts in Hesperia, CA
Why let your boat be just another seafaring vessel when it could be so much more? At Rezurxn Speed and Marine, we look at boats and see potential: the potential for high performance capabilities, speed and uniqueness!
Rezurxn Speed and Marine is the place to come if you want your boat to make a statement on the water. From enhancing inboard engine capabilities to providing you with essential marine equipment in Hesperia, CA, we do it all to make sure you're hitting the water with a boat that's unlike anything else out there.
Custom boat engines and performance upgrades
When you push the throttle on your boat, does it respond in a way that exudes power? When other boaters pass you on the open water, do they turn their heads to stare at the magnificence of your vessel? Is your boat meeting your needs in the way it handles?
Owning a boat can be a wonderful experience, but if you're relying on stock boating parts and components, you might be selling yourself short of the experience. Making the upgrade to performance marine parts in Hesperia, CA can change all of that, to provide you with an experience and capabilities that make you king of the surf and the envy of other boaters.
If you're ready to get the most out of your boat, visit Rezurxn Speed and Marine. We have the experience, expertise, parts and resources on hand to breathe new life into your boat. No matter how long you've had it or what upgrades need to be undertaken, there's nothing we can't do to squeeze every last ounce of power from your engine, to ensure every push of the throttle is one that demands speed.
Bring your boat to life
If you're ready to create a unique and exciting boating experience like no other—whether you're a speed demon who loves to race or a modest boater who simply likes to turn heads—Rezurxn Speed and Marine is here to help. We specialize in the complete design and development of custom boats and jets, as well as performance boat parts and essential marine equipment in Hesperia, CA.
For more information about our capabilities or to inquire about a specific marine part or component, please contact us today by calling 760-244-7474.